Non sterile non-woven swabs
---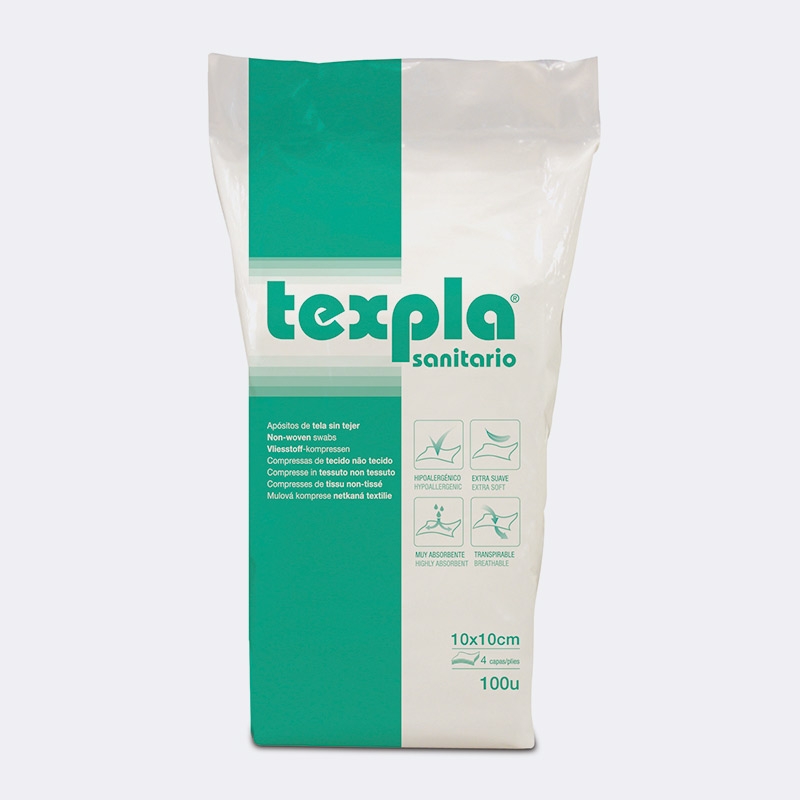 Non sterile non-woven swabs

Non-woven swabs of viscose and polyester, highly absorbent. No loose of particles. Without any binder and latex free.
Comply with UNE-EN 1644 standards and biocompatibility evaluation test according to UNE-EN ISO 10993.
Composition: 70% viscose - 30% polyester
Product details
Available in different sizes and weights.
Available in bulk or in packs of 50 and 100 units.
Easy to open and comfortable to use.
Characteristics
Extra soft, ideal for the treatment of delicate skin.
Hypoallergenic and non irritant.
Highly absorbent.
Breathable
---