---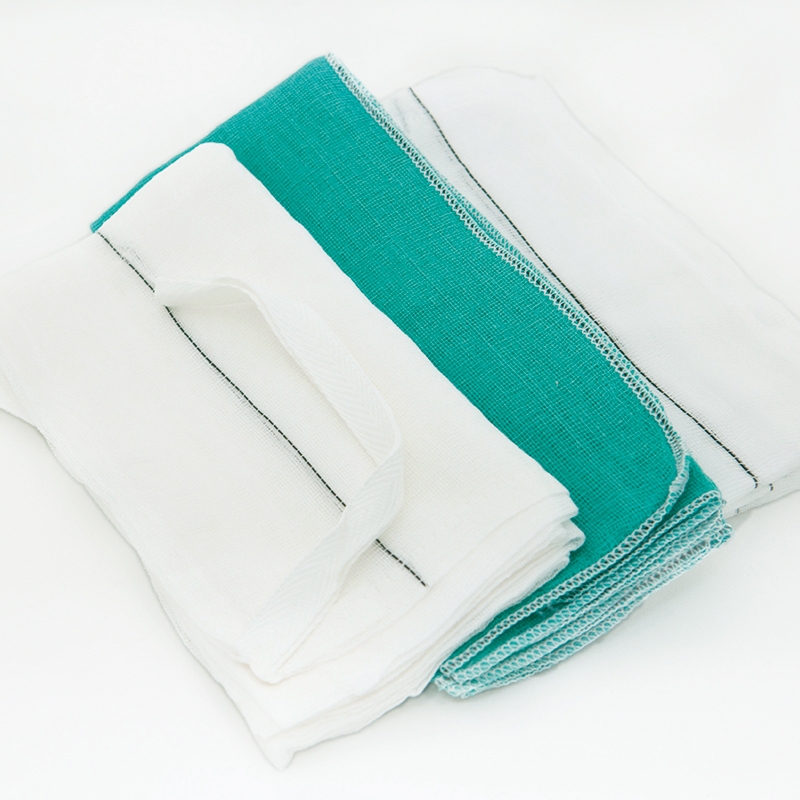 Laparotomy sponge

Laparotomy sponges, made of 100% cotton. Latex free.
Comply with UNE-EN 14079 standard.
Product details
Available in different sizes, plies and number of threads.
Safety stiched all around the sponge to ensure no loosing of fibres.
Optional central sewing.
Colour white or green.
With or without X-Ray detectable thread.
Optional control loop.
Sterile or not.
Characteristics
In case of sterile products, steam sterilized.
100% Cotton.
High absorption.
Breathable.
---