---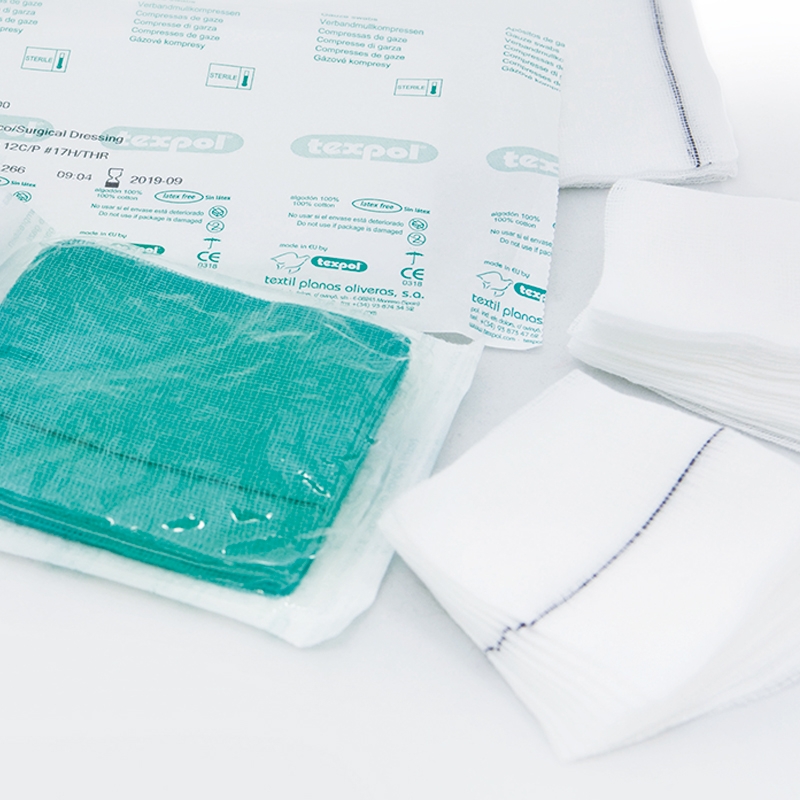 Sterile gauze swabs

Absorbent woven gauze swabs, made of 100% cotton. All cut edges folded in. Latex free.
Comply with UNE-EN 14079 standard
Product details
Available in different sizes, plies and number of threads.
Standard or security folding with tucked-in folded ends to ensure no loosing of fibres.
Colour white or green.
With or without X-Ray detectable thread
Steam sterilization.
Characteristics
100% Cotton.
High absorption.
Breathable.
---